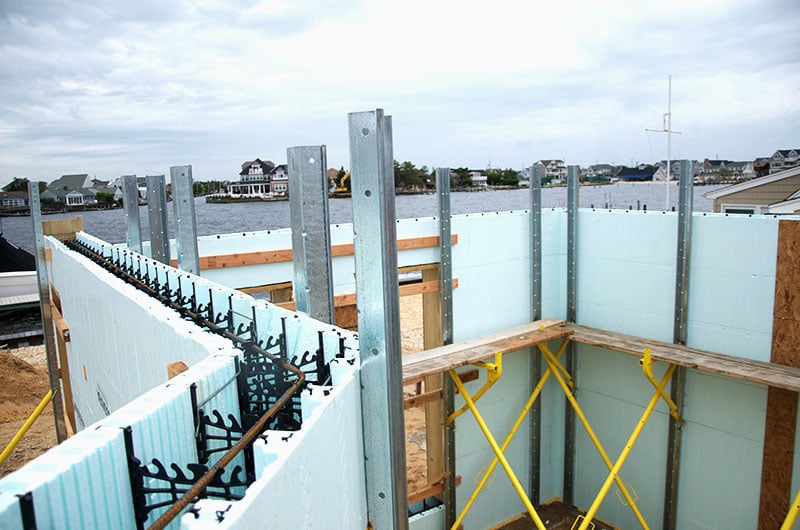 Hurricane Resistant Structure
Strong buildings are a must at the shore.
Insulated Concrete Form wall technology offers a significant solution for the protection of lives and property by providing a steel reinforced concrete wall that can be designed to withstand winds in excess of 250 miles per hour.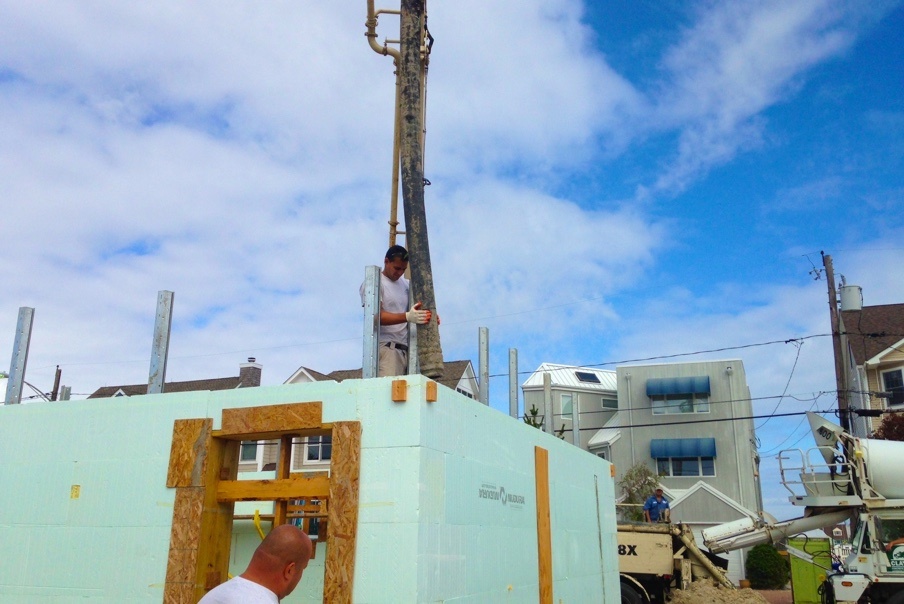 Wood framing is outdated technology
Building methods are constantly evolving. When building a new home, especially in the harsh environments of the shore, we've found no better solution than ICF. The concrete in a John J. Chando Jr. Inc ICF home provides significant thermal mass, which gives R-Values of up to R50 compared to traditional wood frame homes that offer R13.
When mother-nature brings her worst
ICF stands strong.