When you're building a new home, how can you avoid paying for design work you don't want? Making sure you know what you're getting before you have it built helps.
Today there is no better way to understand and have a feel for new design than to see it in 3D. Rather than your having rely on imagination to hope your living room gives you the best view of the Barnegat Bay, 3D allows you to virtually walk through your home before even approving any specs or designs. Want to see that living room wall with bay windows? No problem. Want to check out the view from the window? Step right up. Changed your mind and now want no windows? Hold on a sec.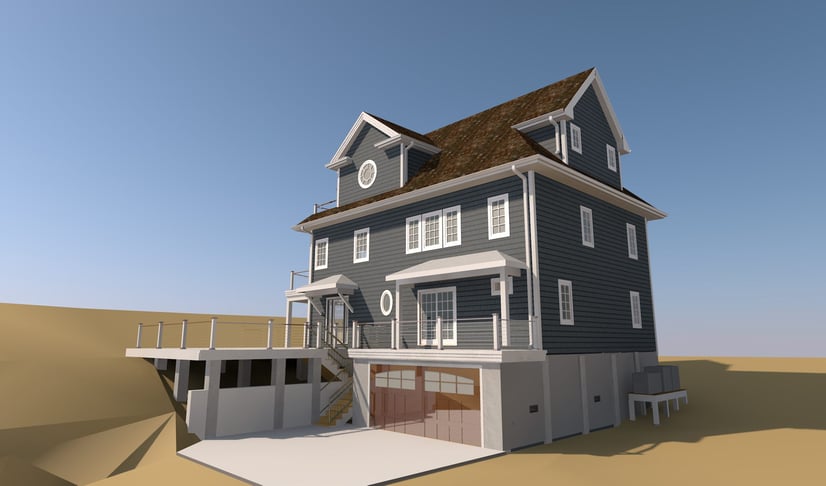 3D design is a fast and efficient way to get involved in every part of the design process. At JJC Inc, we're a full service Design - Build firm with architects that actually design with you, the client — and present other, different or better options — you'll be better equipped to make informed decisions on a design that's perfect for you.
3D design is becoming an industry standard, and finding a great architect who offers it should not be hard. The good news is, most firms don't charge more for 3D; they either have it or they don't.
Here are five reasons 3D design can work for you.