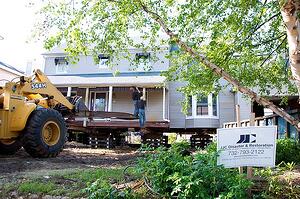 Raising a house can be tricky business. Especially when the existing crawl space is very shallow, as was the case in this Point Pleasant home. The start of the process required some excavation in front of the house to allocate room for the steel I-Beams to get under the first floor joists. The team moved in with their equipment, 60' long steel beams, and slowly added wood "cribbing". Cribbing is usually accomplished with blocks of wood, often 4"x4" or 6"x6" and 18"-24" long. Soft woods, like spruce and pine are often preferred because they crack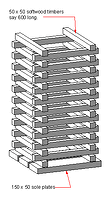 slowly and make loud noises before completely failing, whereas stiffer woods may fail explosively and without warning. We wouldn't want any of these blocks failing without warning when holding up a house! The steel I-Beams sit on top of the cribbing in order to support the structure. These beams will support the load of the entire house until we rebuild the new foundation at the new flood elevation. In this case the house weighed 60 tons (as measured by the hydraulic jacking system)!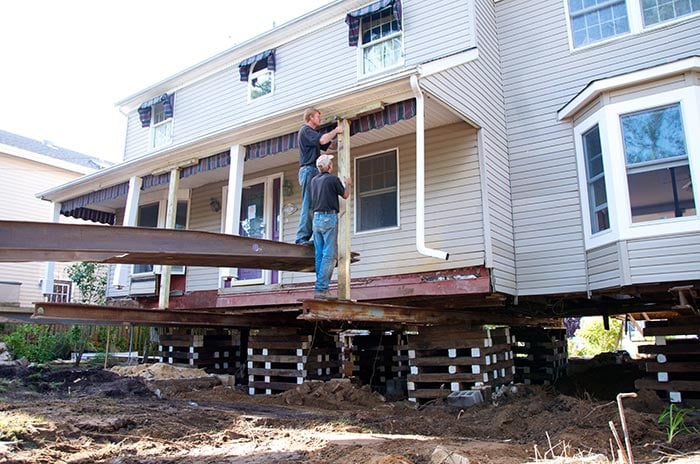 Above you can see the team securing the posts from the existing porch to the steel I-beams that are now supporting the structure.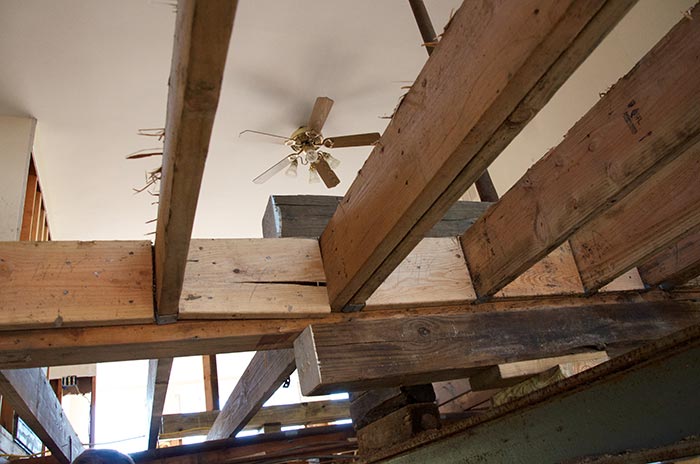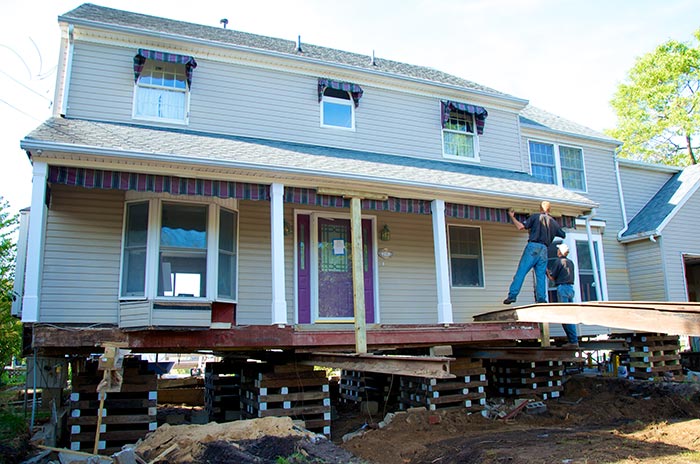 Next we'll remove the old foundation, and prepare to construct the new V-zone compliant foundation above the new flood elevation (ABFE 10ft + 2). The new foundation will be constructed with poured concrete into wood forms, and courses of concrete block will be placed on top all the way up to elevation 10'. Follow along, as we'll keep you updated with more house raising projects as we help people meet the new flood elevations.